Match 1 KCS vs OLM
This Monday seen the beginning of the under fourteen gaelic football season. There was a lot new faces on the team this year which fantastic to see. Todays match was a hard fought match between KCS and OLM. At half time KCS were trailing OLM by four points.
Straight from the restart Patrick Carthy  won the ball to set the first point of the second half. For the next ten to fifteen minutes it was all KCS. Eoin Moore scored a great goal to draw level. From here till the end it was a ding dong battle between the two sides with OLM just coming out on top. On the day there was some fantastic performances, John Gibbons was outstanding at corner back, the introduction of Eoin Moore and Leon Adje transformed the KCS attack and the experienced campaigners like Lee Finneagan and Megan McGarry was superb as per usual. It finished 5 -2 to 5 – 8.
Match 2 Synge Street CBS vs KCS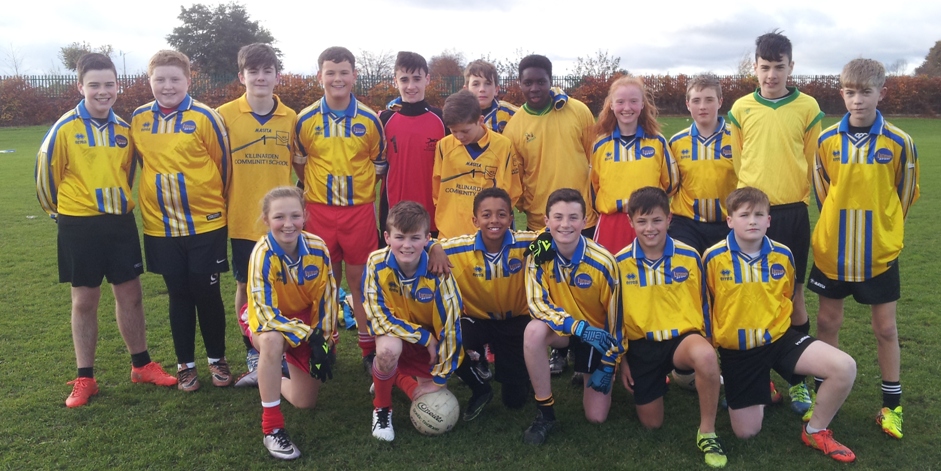 Match day two's opponents was Synge Street, who were narrowly beaten by OLM in their last game which made this a knockout game. Whoever won this game would qualify from the group. Synge Street got the better start, netting in the third minute of the game against a strong wind. KCS responded with a brace of goals from Leon Adje who benefited from hard work out the field from Tori Fitzgerald, Eoin Moore and Aaron McGarry.  Then it was tit for tat for the reminder of the half but KCS went in at the break leading by four points.
Synge Street came out for the second half all guns blazing and took control of the game. They went into a well deserved lead and they stretched their lead out to seven points at one stage. With ten minutes to go KCS's backs were against the wall but there was huge performances from Remeo Ali, Megan McGarry and Brandon Norton at full back. In the end KCS were narrowly beaten by two points and they had a number of chances to win the game but it wasn't to be. All members of the team from one to eighteen contributed and they showed get heart but just came up short to a good Synge Street team. The final score was 5 – 6 to 5 – 4.