Engineering in general is one of the most integral and fast moving facets of modern life. To choose a career in the epicentre of such an interesting and dynamic field must be an exciting prospect for any student. This is the Leaving Cert continuation of Metalwork.
Engineering Technology at Leaving Cert gives students a firm grounding in all the main engineering principles:
 Materials Science
Polymer Technology
Machining
Computer Aided Design and Manufacture
Material Joining
Measurement and Inspection
Design
Health and Safety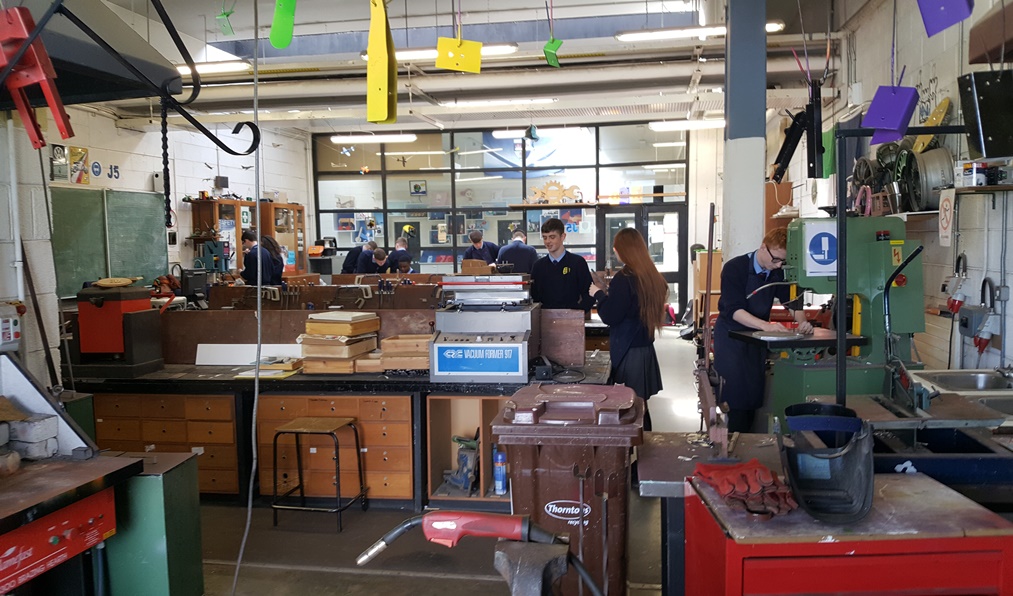 Some examples of student work
Students of Engineering will use a unique range of skills in the design and production of a project to meet a specified design brief. This project, allied with a practical skills test and a final written paper on engineering theory make Engineering Technology a very diverse, interesting and challenging subject. It will allow a student to develop a true appreciation for the world of Engineering and provide them with an introduction to Engineering at third level and a possible career in one of the many facets of the subject.
Leaving Cert Engineering Brief Template
2018/19 Ordinary Level Leaving cert Brief
2018/19 Higher Level Leaving cert Brief
Click here

to see the PDST Guide to the Engineering project
It is full of all essential information that is needed in completing your project and brief.
Engineering results breakdown
Theory 50%
Practical Project 40%
Day Practical exam 10%
Useful Engineering Links: