Match 1
The Killinarden Ladies GAA reignited their football campaign against Skerries Community School last week. Unfortunately for the girls we did not get the desired result, however it was a learning experience in what was our first league game to play in the last couple of years! The girls learned a lot from it and now know the level we need to get to in order to be competitive in their forthcoming games!
Match 2
On Tuesday the 4th oct the girls senior Gaelic team had there first game against Deansrath. KCS were playing against the wind in the first half which resulted in Deansrath getting the 3 goals. The team worked together and dug deep to turn around the game. There was a number of key scores from the junior team members. The game finished 4-4 to 3-4 to KCS. Well done girls.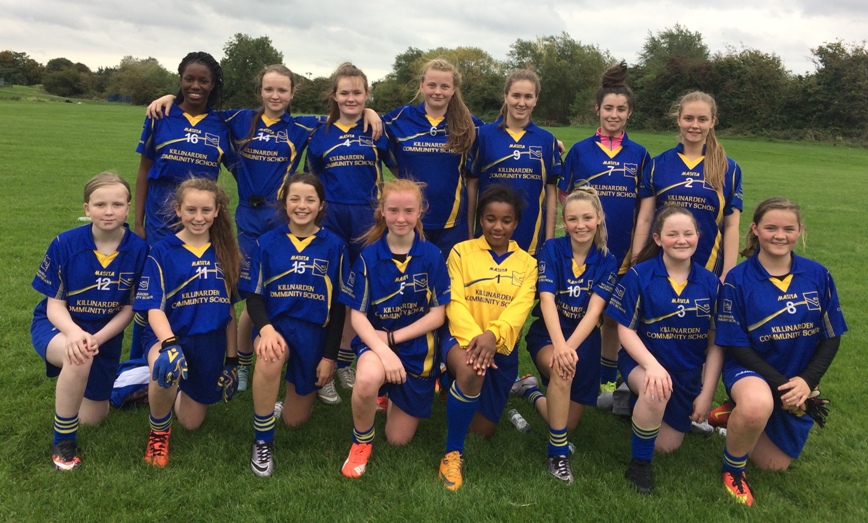 Match 3
On the 7th of December the junior girls Gaelic team played their last game of this years league. Reduced to 14 players due to injury and illness the girls lined up against Santa Maria Ballyroan. KCS got off to an excellent start with Julie Whitely rattling the cross bar and post twice in the first few minutes. Megan Mc Garry scored KCS's first goal with the flood gates opening after that. It was a wet and windy day in Killinarden park and the girls battled hard in appalling conditions. Julie Whitley, Tori Fitzgerald all added to the score team which finished 5-6 to 0-1. Well done to all involved, in particular Julie Whitley and Megan Mc Garry who were awarded player of the game!